TeesAMP named Commercial Property Development of the Year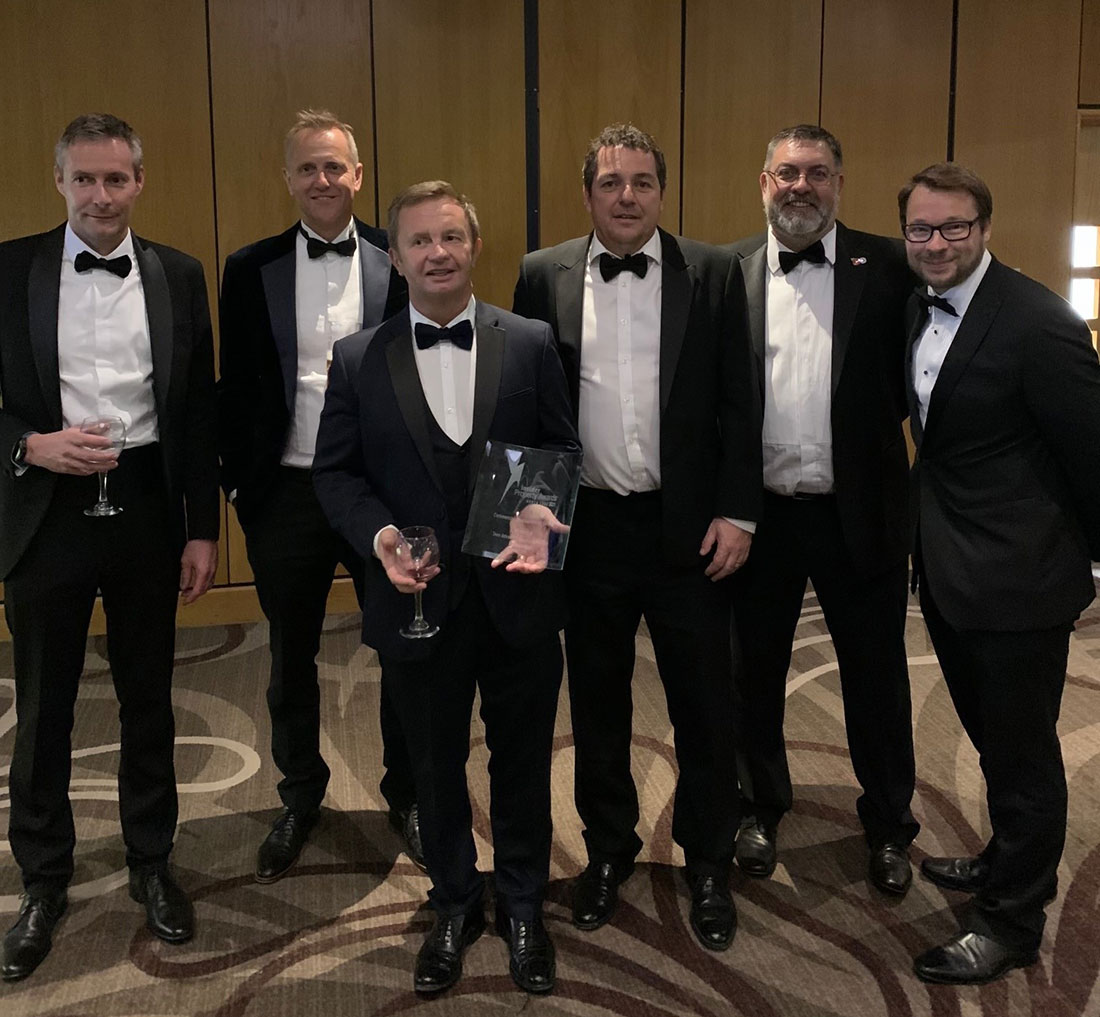 TeesAMP has been named Commercial Property Development of the Year at Insider Media's North East Property Awards 2021.
The accolade was announced at a prestigious black-tie event held at the Hilton Newcastle Gateshead.
TeesAmp, which is a 32-acre advanced manufacturing park on the southern bank of the River Tees in Middlesbrough, beat off competition from eight other shortlisted developments from the region.
The landmark £55m park, which has been developed by Chaloner Group in partnership with Middlesbrough Council and Tees Valley Combined Authority (TVCA), to attract innovative companies to the area, resulting in more job opportunities created for the Tees Valley.
Phase one, which includes 22 buildings across 180,000sq ft, is almost completely let, with plans being developed to create phase two.
TeesAMP has been funded by £12.5m from Middlesbrough Council, £7.65m from TVCA and £2.3m from the SSI Taskforce, the body set up to support regeneration after the closure of the SSI steelworks, and substantial private investment.
Working closely with Chaloner Group, Middlesbrough Council and TVCA on the project include Dodds Brown, Logic architecture, Robertsons North East, Cushman & Wakefield and Portland Consulting.
Geoff Hogg, chief executive of Chaloner Group, said: "We are exceptionally proud to win this award, which is testament to our vision and ambition for TeesAMP, along with the hard work of everyone involved in the delivery of the scheme.
"Tees Valley is becoming a magnet for investment and interest from companies keen to be part of the regeneration of the area and the transformation that is taking place with developments such as the freeport. The interest in TeesAMP has been phenomenal and winning this award is positive recognition of the role the development is playing in the future of the area."