Plans approved for jobs creating TeesAMP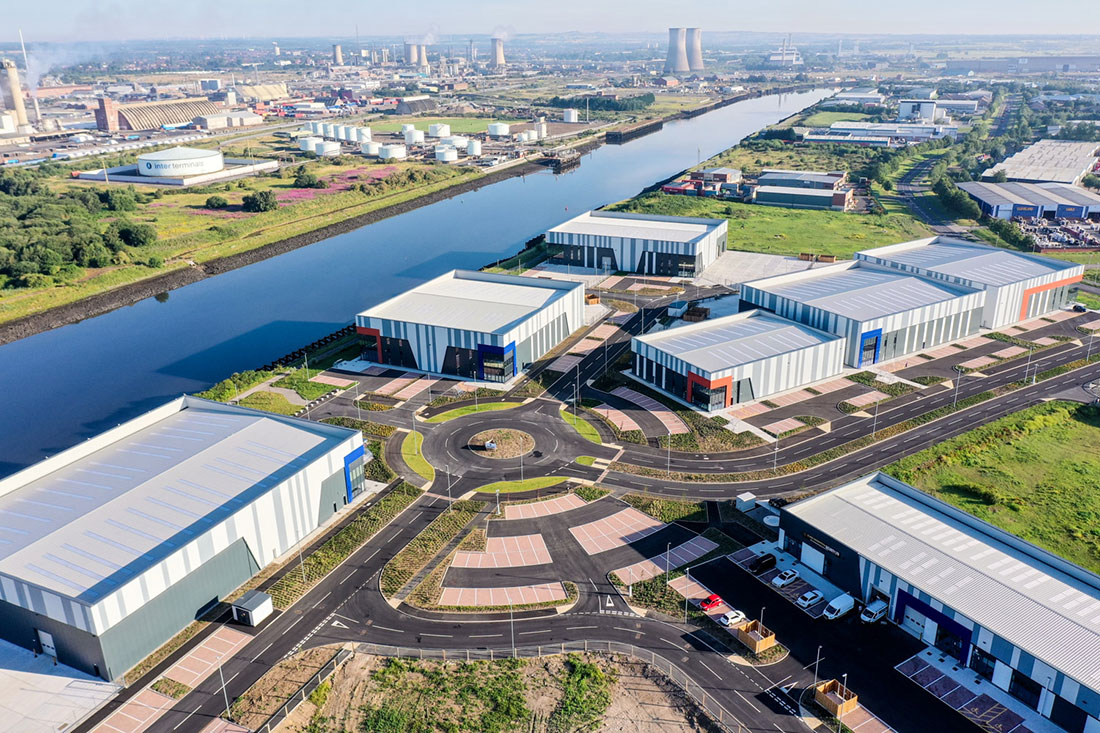 PLANS to develop a multi-million pound advanced manufacturing park in the Tees Valley have taken another step forward.
Middlesbrough Council's Planning and Development Committee approved ambitious plans for the 11 hectare TeesAMP advanced manufacturing park development – designed to attract businesses with high value jobs.
Work will begin in a matter of weeks on phase one of the project that will see 180,000 sq ft of manufacturing space built.
The first high specification units – designed to be adaptable for advanced manufacturers – will be ready for occupation from Spring 2019.
TeesAMP – which could potentially create 1,000 jobs – is funded through £12.5m from Middlesbrough Council, £7.65m from Tees Valley Combined Authority, £2.3m from the SSI Taskforce and some private investment.
Geoff Hogg of Cleveland Property Developments said: "Planning approval is an important milestone in the development of TeesAMP.
"This project represents a vision to make the Tees Valley a go-to location for the next generation of manufacturers who want great connectivity, world leading skills and first class accommodation.
"Approval comes at a fitting time as the Government has chosen the Tees Valley as one of six areas in the country to develop a Local Industrial Strategy – which will help us build on the fantastic industrial assets of this area."
The plans are designed to encourage a cluster of technology-driven manufacturers from different sectors.
And there has already been significant interest from a range of high profile companies.
Middlesbrough Council Deputy Mayor, Cllr Charlie Rooney, added: "TeesAMP is a game changing development for Middlesbrough and the wider Tees Valley.
"With a strong industrial heritage and a strong modern skills base, our area already has a leading reputation for innovation.
"TeesAMP will build on this, bringing more high quality jobs and investment."
Tees Valley Mayor Ben Houchen said: "This new step for the exciting development is hugely welcome, at a time when eyes are increasingly on us for our ability to drive forward growth locally and nationally.
"The great news brings us closer to getting spades in the ground and investment on site from innovative and high-tech businesses that are increasingly calling our area home. High quality jobs for local people and a boost to the town and wider area won't be far behind."
For more information contact June Kelly at Cool Blue Brand Communications on june.kelly@coolblue.co.uk, 0191 375 9150 or Chloe Watson on chloe.watson@coolblue.co.uk.
Editor's notes
The £55m Tees Advanced Manufacturing Park (TeesAMP) will attract high productivity cutting edge manufacturing companies looking for a prime location in one of the UK's key regeneration areas.
Part of the investment will be a £25 million anaerobic digester, with development work expected to get underway in the near future.
The site is already home to TWI's £10.8m North East base.