Chaloner Group seeks views on new central Middlesbrough apartment development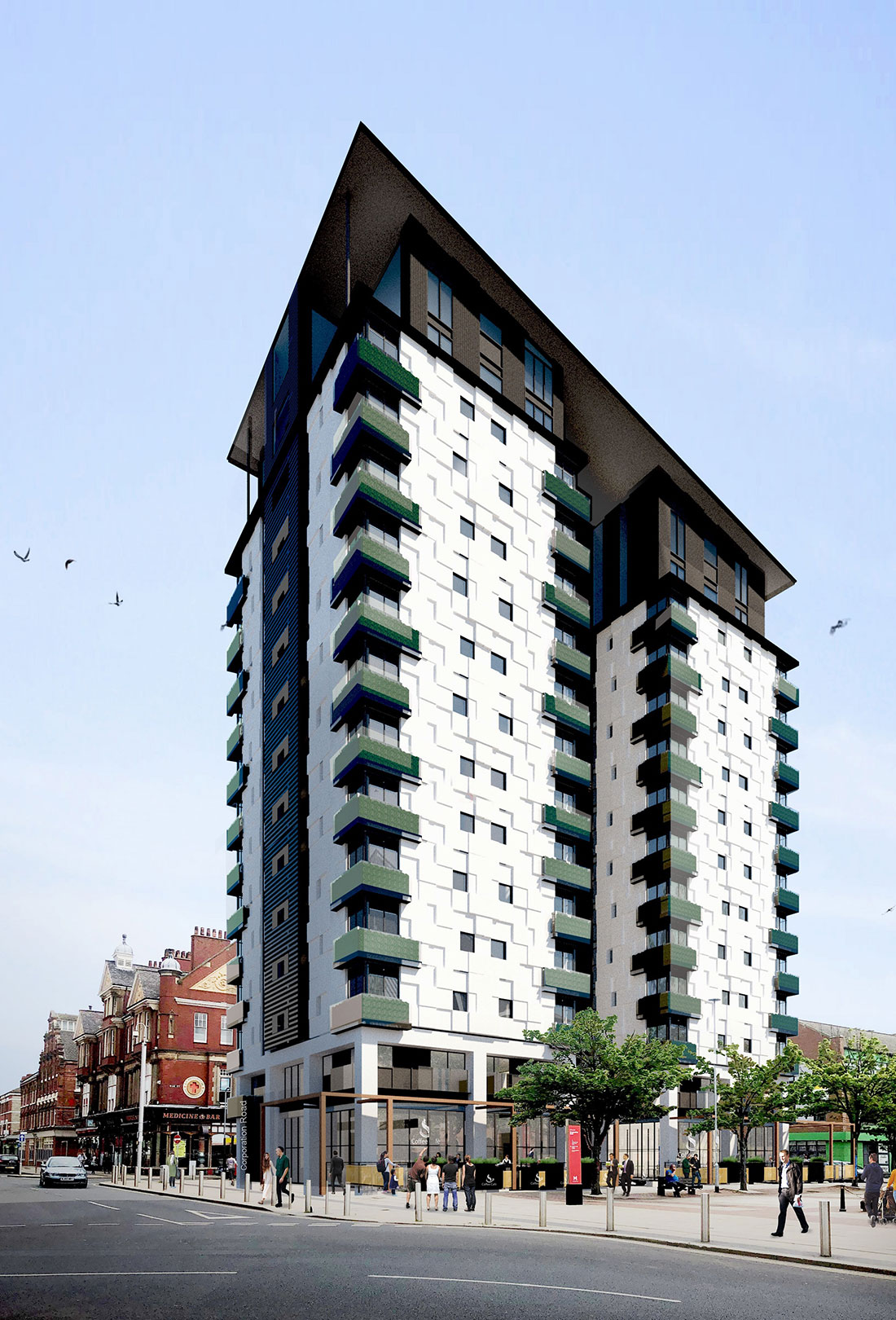 Chaloner Group, the North East regeneration specialist, is inviting local people to contribute to its plans to develop a new urban living development in the centre of Middlesbrough.
As part of the planning application for the development in Corporation Road, Middlesbrough, ELG Planning is running an online public consultation to enable residents, businesses and local stakeholders to give their views on the proposals.
Located on the site of the Oak Street Car Park, the development will feature 131 one-and two-bedroom apartments above a ground floor offering commercial and hospitality space.
The scheme will be delivered by Chaloner Group on behalf of Middlesbrough Development Company (MDC), through its role as an enabler of investment and growth in the town. MDC is a wholly owned trading company of Middlesbrough Council involved in development and regeneration projects.
To contribute to the consultation, comments can be sent via a website, https://www.elgplanning.co.uk/consultation/corporation-road-middlesbrough, or via email to consultation@elgplanning.co.uk.
The consultation runs until 10th September 2021.
Geoff Hogg, chief executive of Chaloner Group, said: "We are really keen to hear from local people about our plans to enhance the town centre living opportunities in Middlesbrough. Urban living is becoming increasingly desirable, particularly among young professionals who want to be close to their work and leisure and this apartment scheme is designed to meet their requirements."
"Our ambition is to support the continued regeneration of Middlesbrough and provide high quality homes for both local people and those we are attracted to the area by the exciting developments and investments that are taking place in the town and the wider Tees Valley."
Jeremy Good, director of ELG Planning, said: "ELG is delighted to be working with a project team with strong links to the area. We look forward to working alongside Middlesbrough Borough Council on this exciting development for the town."